What makes the operation principle of the AFIM IGLO® so unique?
The high pressure Air Door technology ensures far more effective air separation than the conventional air curtains, for example those applied in department stores. A conventional air curtain works with huge amounts of air, to which a lot of energy guzzling heat is added.
The operation principle of AFIM IGLO®, on the other hand, requires a minimal amount of air. Due to the combined higher pressure technique including drying, an Air Door cuts through air much more effectively than traditional air curtains in freezer rooms.
There are several types of IGLO's, all developed and tailored to the specific situation of each doorway.

Air Doors with AFIM IGLO® Technology holds "the door always open"
Conventional air curtains are not withstand the pressure differences in freezer aisles. With the AFIM IGLO® the passage remain open for hours every day without problems, no fog, snow or ice.

Want to know more?
Do you want some sound advice? Do you wish to know more about the operation principle, or calculate your savings? Please contact us.
Independent research confirmed the effect
See below the independent thermographic measurement by IRIS Thermovision, among the highest grade certification (Level III Certified), of an AFIM® Air Door:
Certification according to ASNT NDT / EN473 / BINDT / ITC.
Operation principle Air Door with AFIM IGLO®
"always opened"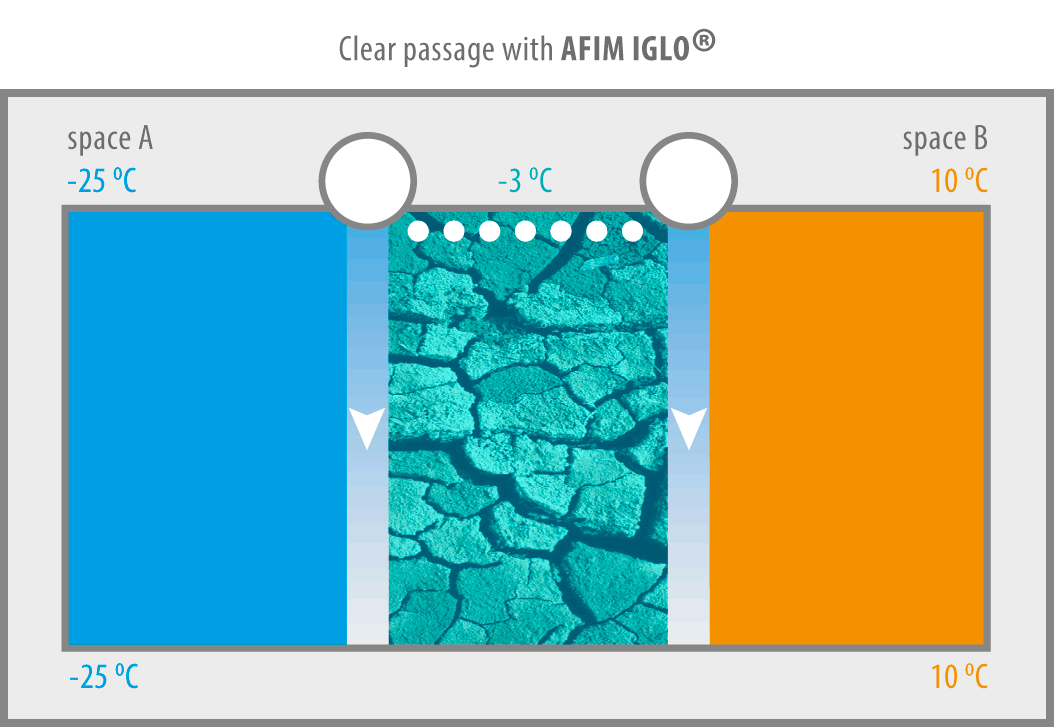 Operation principle without air door with fog and ice and a lot of energy loss